Institutional

Members Area

Links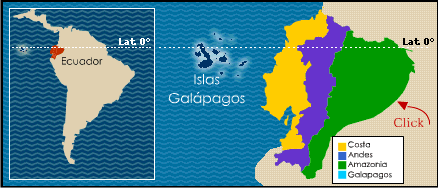 Official Site of the Hotel Federation of Ecuador. Hotel Guide classified by cities, locations, rates and categories. Service and facility descriptions, bookings, promotions and tourism information.
Recommended Hotels
News
Romería Virgen del Quinche - 21 de Noviembre

La milagrosa Virgen de El Quinche, tallada por Diego de Robles hace cinco siglos, convoca a miles de fieles que parten de romería hacia el santuario en la víspera de la fiesta. Muchos van a pagar una promesa o a solicitar remedio a sus males. Luego de la misa, la Virgen es sacada en andas de la gran iglesia que domina al pueblo de El Quinche...
Nacimientos y Pases del Niño – Fiestas Tradicionales

En todo el país, desde mediados del mes de diciembre, existe la tradición de rezar la Novena y construir pesebres o nacimientos que representan el Nacimiento del Niño Dios. Esta costumbre se mantiene desde la época de la Colonia y se ha convertido en un importante referente de la profunda fe católica del pueblo...
Años Viejos - Fiestas Tradicionales

En el Ecuador, existe una pintoresca costumbre de festejar la fiesta de Fin de año el 31 de diciembre con la quema del Año Viejo, personificado con monigotes o muñecos rellenos de trapos, papel, aserrín y petardos que son colocados en veredas y calles sobre sencillos o estructurados escenarios que hacen diferentes...
Touch the Sky of Quito by Cable Car

Ecuador's first cable car is in Quito, and is one of the major tourist attractions that national and foreign people should visit. It is located in Cruz Loma, on one side of the Pichincha volcano, with a majestic view of Quito city. The inclination is in a straight line over a distance of 2,500 m, based on the slopes of the Volcano Pichincha at the height of "La Gasca" to 2950 m altitude up to Cruz Loma, to 4,050 m....
Top 10 reasons to travel Ecuador

Located on zero latitude, Ecuador is divided into four distinct regions, where four seasons can occur in a single day ..., discover this land from the eternal snow of the Andes, to the thick humid forests of the Amazon, to the green beaches along the Pacific Coast and the fascinating Galapagos Islands.