Institutional

Members Area

Links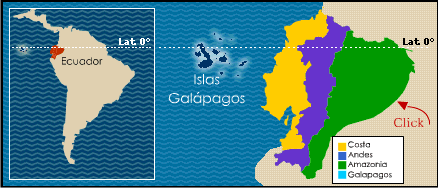 Official Site of the Hotel Federation of Ecuador. Hotel Guide classified by cities, locations, rates and categories. Service and facility descriptions, bookings, promotions and tourism information.
Recommended Hotels
News
Fiestas del Yamor - Otavalo

Las Fiestas del Yamor es la celebración costumbrista más grande que Otavalo celebra en el año y una de las más importantes del país. Se realiza los primeros días del mes de septiembre. Su origen refiere al ritual que ofrendaba el pueblo aborigen al Dios Sol por la cosecha del maíz, históricamente fusionado con la celebración religiosa de la Virgen de Monserrate ...
La Mama Negra - Fiestas Populares

Esta bulliciosa y burlona Santísima Tragedia conjuga la tradición árabe del rey Moro, uno de sus personajes, con la manumisión de los esclavos negros que fueron traídos a las minas de Angamarca y cuidados por los padres mercedarios. Por ello la fiesta original todavía se efectúa el 24 de septiembre, día de la Virgen de las Mercedes, mientras esta versión, cada vez más concurrida, se celebra el sábado más cercano al 11 de noviembre...
Romería Virgen del Cisne - Loja

El santuario montañoso de El Cisne se halla a 72 km de la ciudad de Loja, y ésta es la distancia que recorre la milagrosa imagen tallada por Diego de Robles hace cuatro siglos. Miles de devotos de todo el país y del norte de Perú acuden a pagar promesas, pedir socorro y acompañarla en la romería ...
Touch the Sky of Quito by Cable Car

Ecuador's first cable car is in Quito, and is one of the major tourist attractions that national and foreign people should visit. It is located in Cruz Loma, on one side of the Pichincha volcano, with a majestic view of Quito city. The inclination is in a straight line over a distance of 2,500 m, based on the slopes of the Volcano Pichincha at the height of "La Gasca" to 2950 m altitude up to Cruz Loma, to 4,050 m....
Top 10 reasons to travel Ecuador

Located on zero latitude, Ecuador is divided into four distinct regions, where four seasons can occur in a single day ..., discover this land from the eternal snow of the Andes, to the thick humid forests of the Amazon, to the green beaches along the Pacific Coast and the fascinating Galapagos Islands.